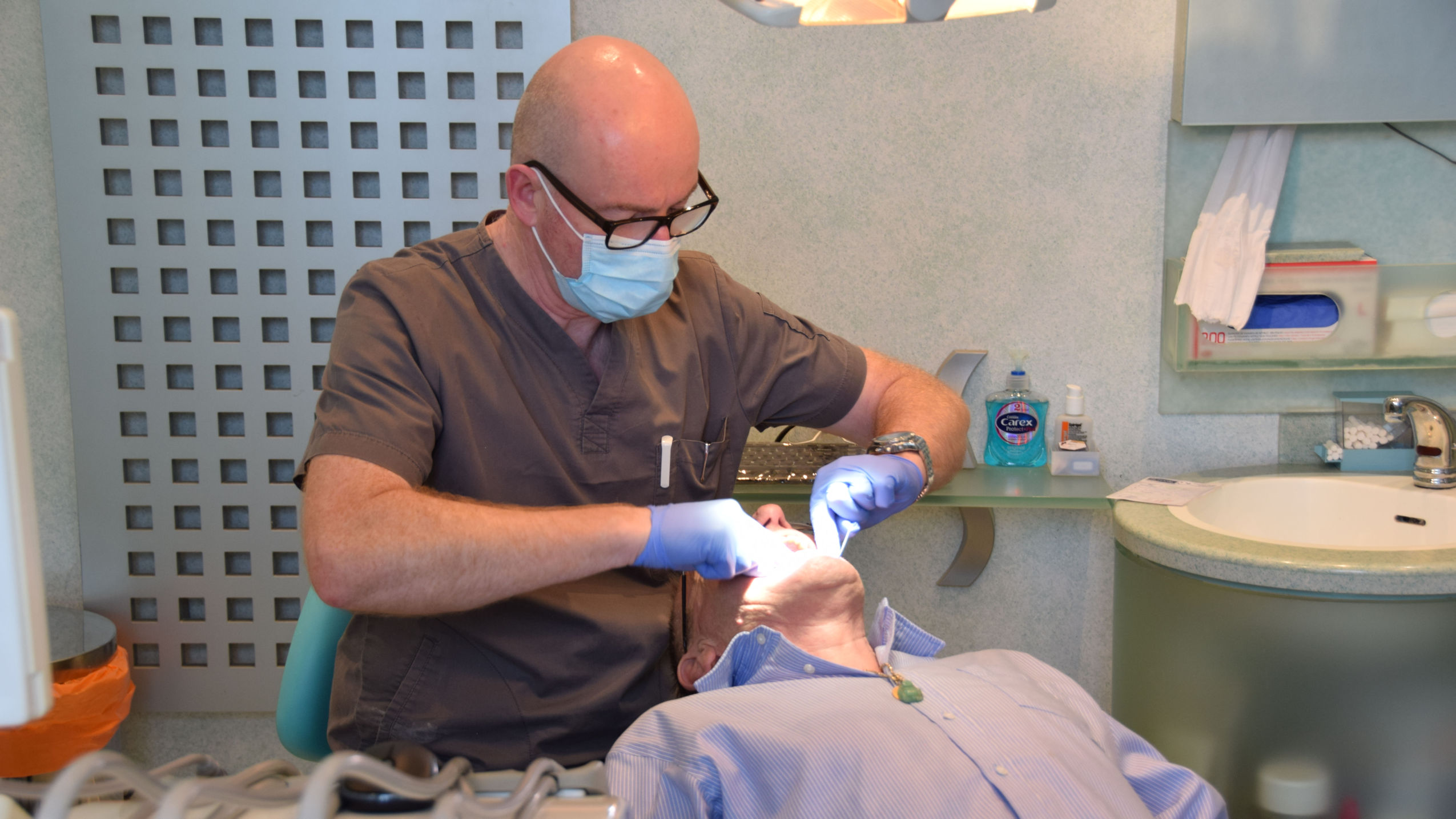 What is a Bridge?
A bridge is a permanent structure attached to fill a gap caused by extraction of a tooth or teeth.It is made by placing crowns on the teeth adjacent to the space, then joining these crowns with a false tooth in the space. The bridge is laboratory made and is fixed in place with dental adhesive.
Why replace missing teeth?
There are several reasons to replace missing teeth. Appearance is perhaps the main one, as people do not like 'gappy' smiles. The ability to bite is also important. With less teeth this can become difficult. Sometimes, when a tooth is extracted, the surrounding teeth can move or tip an alter the way in which the upper and lower teeth bite together. This can lead to food becoming trapped in the gap which may in turn lead to gum disease and decay. The tipping of teeth can also mean a reduction in the bone levels holding these teeth in place, thus compromising there long-term viability.
What are Bridges made of?
Bridges usually comprise of a metal base with porcelain bonded over the top to make them look like a natural tooth.
How do I clean my Bridge?
The bridge should be cleaned every day, the same as your normal teeth to prevent problems such as gum disease and decay. In addition it is also necessary to clean under the false tooth daily with special brushes or floss as toothbrushes cannot reach this area.
Are Bridges always possible to remove missing teeth?
Bridges are only possible if you have strong teeth with good bone support. Your dentist will help you decide which is the best way of replacing missing teeth.