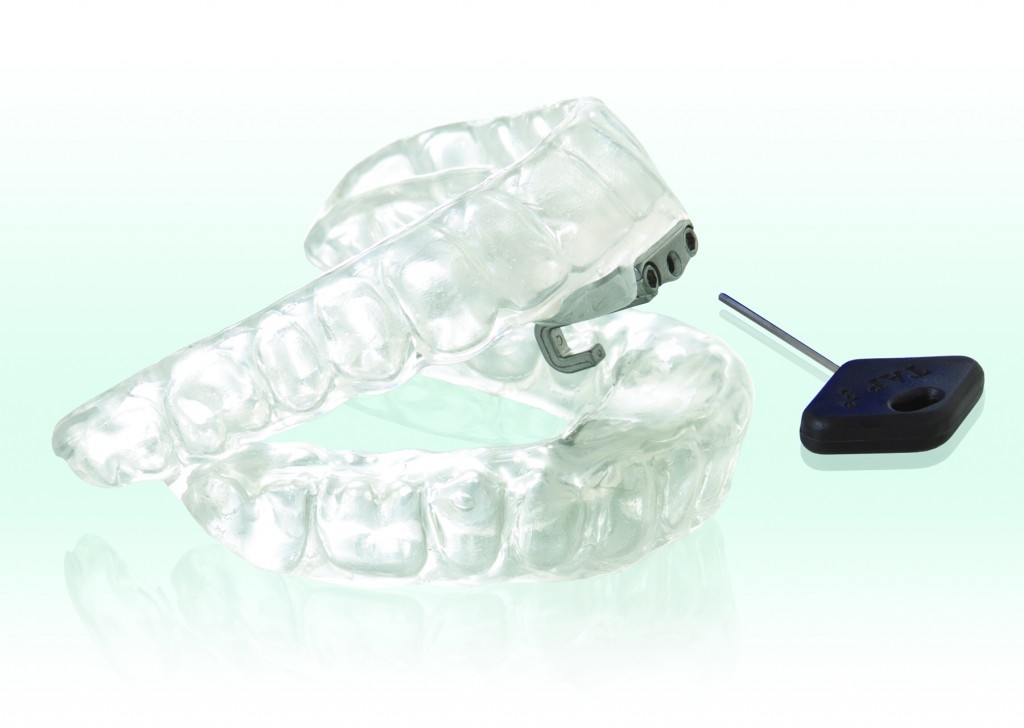 A life changing treatment to stop snoring
Is it a problem?
Take advantage of a snoring consultation to alleviate your condition and awaken feeling refreshed, revived, relaxed and revitalised!
Not only is the SLEEP-WELL ™ device the only MAS device to be tested in a randomised controlled cross over trial against CPAP and a placebo, it is also the most technologically advanced and patient friendly MAS on the market.
The full clinical trial information is contained in the clinical trial area of this website, but the headline success rate of SLEEP-WELL ™ was 80.3% in fully apnoeic patients. The potential exists for the device to be even more successful in non-apnoeic snorers.
The SLEEP-WELL ™ combines a high clinical success rate with key features that make it more comfortable and flexible for the patient.
Unlike some MAS devices SLEEP-WELL ™ is fully patient adjustable negating the need for further clinical visits for simple titration. Should the patient need to modify the degree of mandibular advancement they can simply adjust with the key provided.
SLEEP-WELL ™ is also uniquely designed with internal splint fixing, allowing the lips to be closed around the device preventing the dry lips and excess salivation associated with some splints. High levels of patient comfort meant that during clinical trials over 98% of patients found the device acceptable.
The SLEEP-WELL ™ is a laboratory-manufactured device moulded specifically to patient impressions. As a soft, slim-line two-piece device it allows full lateral movement whilst retaining high levels of patient comfort and custom made accuracy. By allowing a degree of movement during the night the device remains in the mouth unlike some devices that may dislocate. In addition the lateral movement provides a solution to some patients who experience TMJ stress with a fixed block device.
"I really enjoyed my training at the 'Solutions 4 Snoring' seminar days. I now have a good insight into sleep disturbance and my patients have a lot of success using the SleepWell appliance." Dr Varma at 10 Dental.