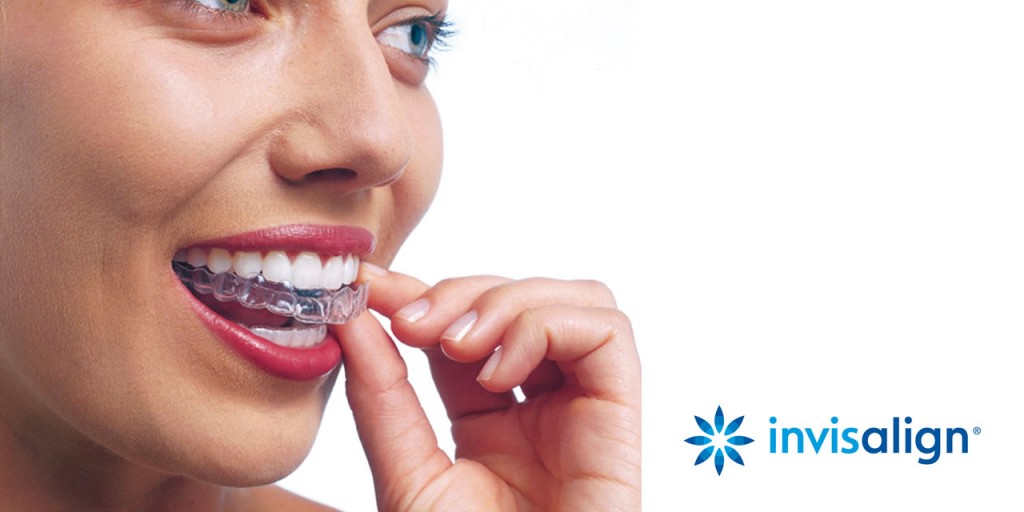 What are Invisalign Braces?
Invisible Braces such as Invisalign (comparable systems that allow the achievement of a beautiful, straight smile invisibly) work by moving the teeth using positioners made from transparent medical grade plastic. These clear positioners are excellent for straightening out overlapping, crooked or 'gappy' teeth.
How does it work?
They are designed so that you wear each positioner for approximately two weeks. Little by little they gently move your teeth from their present to your desired position, as you work through the steps. Each positioner will provide gradual movement, bringing your teeth closer to that perfect smile! Clear positioners are designed for your teeth specifically. They are, however, not supposed to fit perfectly – if they did, they wouldn't be able to move your teeth! This means that they will feel very tight for the first day or two, until your teeth begin to move. After a few days the positioners will become looser and easier to take out and put back in.
Can I take the positioners out?
Yes, Invisible Braces are removable. Although the positioners are very comfortable and won't affect your speech, they do need to be removed for eating, or if you are drinking hot, fizzy or darkly coloured drinks. When you remove your positioners clean them with luke warm water and a soft-bristle toothbrush. Don't use toothpaste as this may scratch and subsequently stain the positioner. When possible, try to clean your teeth before putting them back in too.
How will they look?
Unlike traditional fixed braces, the positioners are almost invisible, it is unlikely that anyone will actually realise that you are wearing them.You will have an initial consultation where your dentist will answer your questions and examine your teeth. They will take an impression, some photographs and x-rays, so that a diagnosis can be carried out. At your next appointment, your dentist will discuss your treatment options with you. If you're happy to proceed, your dentist will arrange to have your positioners made. Once the preliminary stage of the treatment has been undertaken, it is then dependent upon the extent of the treatment required as to how long it will take to achieve the desired result. Treatment is supplied in stages, so you will need to go back and see your dentist every once in a while for a check up and a new impression, for your treatment to continue.
What is the cost of treatment?
The cost will vary from case to case, however, your dentist will give you an estimate following your consultation appointment. As a rough guideline, treatment starts at approximately £2300.00.
All patients undertaking this treatment benefit from one course of FREE WHITENING on completion of Invisalign to really make those teeth sparkle!